One ticket per GroVia item purchased!
Plus
Bonus tickets for every $50 spent
Plus
Bonus tickets for Biosoakers and Magic Z Sticks! 
Your purchase must include at least one GroVia item. Not valid on past purchases. Itty bitty sticks will be sent via lettermail if that is the only item purchased. Please see shipping and other website policies. 
1. Make a GroVia purchase July 17 - 31, 2019.
2. Claim your prize and/or enter the Grand Prize raffle with your ticket code by Aug. 19, 2019. HERE ---> grovia.com/scratch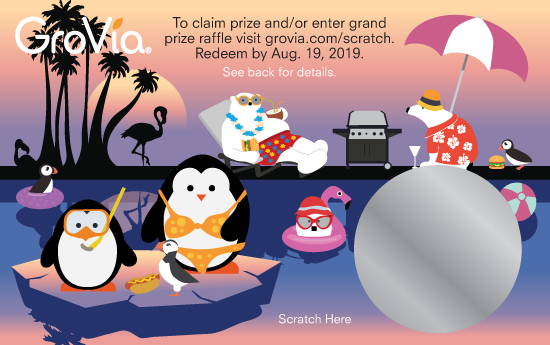 Important: The dates listed for the Scratch Off promotion, listed on the back of your Scratch Off ticket, are incorrect. The correct dates of the Scratch Off promotion are July 17-31.